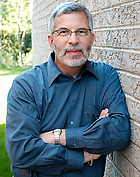 Critiquing Custody and Access Assessments
Assessment Critique: Hired gun or dispassionate opinion
Parents Have Until the Gavel Comes Down
Assessment Critiques
(Please note, I do NOT accept referrals for this service from persons who are self represented. The referral for service MUST come from a lawyer.)
More specifically, an assessment critique provided herein addresses such issues as:
The qualifications/credentials of the assessor: Is the assessor qualified to provide the assessment and is the assessor a member of his or her professional association in good standing?

Assessment process: Has the assessor followed generally established guidelines and procedures for conducting an assessment?

Multiple sources of information: Has the assessor relied upon several sources of information to provide checks and balance to the data?

Internal integrity of the report: Do the recommendations make sense in view of the observations and data collected directly by the assessor?

External integrity of the report: Is there consistency with the data collected by the assessor from outside sources of information and do the recommendations make sense in terms of this cumulative data?

Best interests of the child: Do the recommendations provide for the best interests of the children particularly with regard to safety, development and opportunity for ongoing meaningful relationships?

The scientific bases for recommendations: Has the assessor shown an understanding of social science research either in the formulation of their assessment data and/or in the recommendations and does the social science research support the recommendations.
The assessment critique, like the assessment, should be independent and unbiased. An assessment critique is not intended to provide a one-sided assessment. An assessment critique does not include re-interviewing either party, children or collateral contacts. An assessment critique may not find fault with the assessment, or even in view of fault, the assessment critique may still support the report or recommendations overall. An assessment critique does not guarantee therefore, an opinion contrary to that of the assessment or a finding of fault. Lastly the assessment critique doe NOT include meeting or interviewing either party subject to the assessment. The only material to be reviewed is the actual assessment.
The lawyers and parties agree that if Gary Direnfeld is called to Court or any other form of meeting, or if he is asked for any report or documents, he shall be compensated fully for all time required to prepare and attend, including mileage @ $0.60/km, whether or not called upon by subpoena or by other request and that this will be paid in advance by retainer as per the most current fee schedule. Out of town travel and accommodation will also be paid for in advance as well as a food allowance of $100.00/daily. Payment is the responsibility of the person requesting and/or requiring court attendance and/or meetings and/or reports/documents unless otherwise agreed by the parties. Delivery of a report and/or other work may be withheld pending receipt of any outstanding payment. Any cost incurred to collect payment on an outstanding account balance shall be added to the account and both party and lawyer may be held accountable for payment. Further, Gary Direnfeld shall be entitled to retain independent legal counsel and to be compensated for the cost thereof on a substantial indemnity basis in circumstances where in his sole and arbitrary determination, his integrity, independence, and quality of service are called into question or in any circumstance where he is required to attend and answer questions in accordance with any subpoena, Order or any other request, whether requiring attendance in person or by any other means such as correspondence, fax, email or telephone.
Assessment critiques require on average, 5 to 10 hours to complete, depending on the length of the assessment. In the event the assessment is deemed reasonable and appropriate, the report may be brief. If fault is found or issues raised, the report will provide detail. Alternative recommendations may be suggested.
Fees:
As a social worker, I am respectful of people's different income levels. As such, the fee is set on a fee-for-service basis using a sliding scale that ranges from $150 - $400 per hour. The actual fee then is determined by your personal income, or may be determined by your assets. The fee will be charged for any time conferring with the lawyer as well as any activity directed to this service.
A retainer based on 10 hours of service at the respective rate, as per the fee schedule below, is required prior to commencing. Billing will be on basis of actual time spent on any activity related to the assessment critique service, charged at the rate as per the fee schedule below, plus HST. If less time is taken than covered by the retainer, a refund will be issued. If more time is required than covered by the retainer, you will be required to provide additional funds before the assessment critique process is concluded. The final report can be withheld pending payment of account balance.
Please note, the contract for the assignment of an assessment critique is with and through the lawyer. Any non-payment of funds will be the responsibility of the lawyer regardless of payer.
Fee Schedule:
| | |
| --- | --- |
| Income | Fee/hour |
| 0 - $75,000 | $150.00 |
| $75,000 - $100,000 | $175.00 |
| $100,000 - $125,000 | $200.00 |
| $125,000 - $150,000 | $225.00 |
| $150,000 - $175,000 | $250.00 |
| $175,000 - $200,000 | $275.00 |
| $200,000 - $250,000 | $300.00 |
| $250,000 - $350,000 | $350.00 |
| $350,000 + | $400.00 |
Third Party Payments (EAP and other Benefit Providers):
Pleased be advised that I do not accept payment by third party payers (benefit or EAP providers) whatsoever. People are directly responsible for payment of services as per the information above at the time of service. A receipt will be provided with which persons can seek reimbursement from their EAP or benefit provider. I take no responsibility for your reimbursement. Reimbursement remains a matter between you and your benefit or EAP provider.
If you do seek reimbursement through your benefit or EAP provider and I am called to verify the charge, I will do so with your implied consent. My disclosure will be limited to advising of my credentials as well as verifying the billing information, service provided and persons served. Please note, assessment is a clinical-legal service and may not be covered. No information regarding the nature or content of information discussed will be provided without signed consent, for which you will be charged as per the time required.
Click here for printable one-page PDF version of above information
Gary Direnfeld, MSW, RSW
(905) 628-4847
Gary Direnfeld is a child-behaviour expert, a social worker, and the author of Raising Kids Without Raising Cane. Gary not only helps people get along or feel better about themselves, but also enjoys an extensive career in public speaking. He provides insight on issues ranging from child behaviour management and development; to family life; to socially responsible business development. Courts in Ontario, Canada consider Gary an expert on matters pertaining to child development, custody and access, family/marital therapy and social work.
Buy the book:
For information on Direnfeld's book, Raising Kids Without Raising Cane, click here.
Are you the parent of new teen driver? Check out this teen safe driving program: www.ipromiseprogram.com