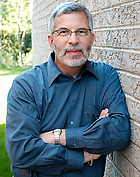 Critiquing Custody and Access Assessments
Assessment Critique: Hired gun or dispassionate opinion
Parents Have Until the Gavel Comes Down
Case Consultation
For the self-represented parent or lawyer:
Think you have a strong case? Ever wonder what an assessor might think? Want a third party perspective on your position? Want to prepare better for settling your dispute? Think your client needs a reality check? Think your lawyer does? Have you really chosen the best strategy?
In a consultation, you can discuss and gain a frank perspective from a court recognized expert with decades of experience.
Your course of action can greatly determine the outcome and while feeling strongly about one course of action, another may be better suited. This is the opportunity to review different strategies and to determine your chance of success or what may better bring about your goals. In the end, what you chose to do will remain up to you.
Typically the issues involve concern of parent-child relationships, custody (decision making) and access (the residential arrangement).
This service is closed meaning I will not provide a report for court purposes and nor can I be called or subpoenaed to court to testify with regard to this service.
Fee:
As a social worker, I am respectful of people's different income levels. As such, the fee is set on a fee-for-service basis using a sliding scale that ranges from $150 - $400 per hour. The actual fee then is determined by your gross annual income (joint gross annual income for couples). Although no verification is required, if you have been found to misrepresent your income, you will be responsible for paying the difference accordingly and thereafter, service may be terminated at my discretion. In addition, at my sole discretion, your fee may be determined by your company's revenue in view of persons who manage their income through their company or corporation or by net worth or at my discretion.
Further, time will be taken at the beginning of our meeting for me to present my qualifications, experience and approach to counselling so that service is provided on an informed basis. This is deemed part of the time provided and billed for. The session will be deemed to commence at the scheduled appointment time and billing will therefore begin at the scheduled appointment time even if you are late. Please arrive on time. Appointments cancelled with less than 48 hours (two business days) will be billed for one hour.
Fee Schedule (based on joint income). HST will be added to Clinical-Legal services:
| | |
| --- | --- |
| Income | Fee/hour |
| 0 - $75,000 | $150.00 |
| $75,000 - $100,000 | $175.00 |
| $100,000 - $125,000 | $200.00 |
| $125,000 - $150,000 | $225.00 |
| $150,000 - $175,000 | $250.00 |
| $175,000 - $200,000 | $275.00 |
| $200,000 - $250,000 | $300.00 |
| $250,000 - $350,000 | $350.00 |
| $350,000 + | $400.00 |
Clients provide payment by cash or cheque at the end of the session. A receipt is always provided.
Third Party Payments (EAP and other Benefit Providers):
Pleased be advised that I do not accept payment by third party payers (benefit or EAP providers) whatsoever. People are directly responsible for payment of services as per the information above at the time of service. A receipt will be provided with which persons can seek reimbursement from their EAP or benefit provider. I take no responsibility for your reimbursement. Reimbursement remains a matter between you and your benefit or EAP provider.
If you do seek reimbursement through your benefit or EAP provider and I am called to verify the charge, I will do so with your implied consent. My disclosure will be limited to advising of my credentials as well as verifying the billing information, service provided and persons served. Please note, this is a clinical-legal service and may not be covered. No information regarding the nature or content of information discussed will be provided without signed consent, for which you will be charged as per the time required.
Gary Direnfeld, MSW, RSW
(905) 628-4847
Gary Direnfeld is a child-behaviour expert, a social worker, and the author of Raising Kids Without Raising Cane. Gary not only helps people get along or feel better about themselves, but also enjoys an extensive career in public speaking. He provides insight on issues ranging from child behaviour management and development; to family life; to socially responsible business development. Courts in Ontario, Canada consider Gary an expert on matters pertaining to child development, custody and access, family/marital therapy and social work.
Buy the book:
For information on Direnfeld's book, Raising Kids Without Raising Cane, click here.
review complaints and reivews review complaints and reivews review complaints and reivews review complaints and reivews