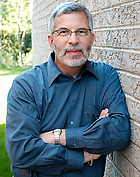 Think your teen (or child) needs counselling?
What do clients say about Gary's counseling...
Counselling: Knowing your options
Boundary issues in the client/therapist relationship...
Counselling Requests Regarding Children of Separated Parents.
Some children experience distress, the result of their parents' separation. Some children express contact refusal with a parent. Some children outright refuse contact. In such circumstances, one or other parent either on their own initiative or on the advice of their lawyer may seek counselling for their children and or family. The request is often to meet with the children on their own, brought by one parent. The belief is that knowing nothing about the situation, I would meet with the children and magically, they would open up, express their upset and things would be all better. This is far from the truth.
Please note, that when I receive a request to meet with children of separated parents, I insist on meeting with the parents first. I will not typically meet with children until I have met with both parents. Depending on the level of conflict with the parents, I can meet with them individually or together (at my discretion). Only after I have met with both parents will I even consider meeting with the children. Hence meeting with the parents does not guarantee I will meet with the children.
The rationale for this approach is based in the concern that the issues befalling the children may be tied to the parental conflict or issues. Meeting with the children first will do nothing to alleviate them from the parental conflict or a parental issue. In fact, meeting with the children first may only provide the illusion of help, when in fact they continue to be subject to issues originating with one or both parents. Further, some children express upset for one or other parent and then the information obtained in counselling is used to bolster a parent's claim for sole custody or limited access to the other parent. This can be a gross misuse of the counselling situation as the complaints of the children may only reflect the issues of the parent who brings them.
Thus to help children whose distress arises in the context of separated parents, I must work with the parents first and then, if necessary, the children. This approach, by necessity, has a built in assessment component as in the beginning, I am getting to know the parents, their history and current situation. Please note, some circumstances may preclude my willingness to facilitate access between a parent and child if such access may pose a risk to the child. Hence, I am not bound to continue service if I deem such to be contrary to the well being of a child.
Just to begin this process a time commitment of at least 10 hours is required. My first meeting with parents is generally three hours. If these meetings occur separately, then it involves 3 hours per parent. Further, before even meeting with the parents, I request to read any legal documents and prior assessments that may be available.
Due to the legal nature of these particular situations, I also require a retainer for ten hours of service, prior to commencing service.
Parents may self-refer for this service, however, if the parents are currently legally involved or may become legally involved, I may require a signed service agreement with both parents obtaining independent legal advice demonstrating they have reviewed the service agreement with a lawyer and the lawyer has explained the content of the agreement.
Even if a parent is not currently legally involved and may not appear to become legally involved, the following stipulation to service still applies:
The parents agree that if Gary Direnfeld is called to Court or any other form of meeting, he shall be compensated fully for all time required to prepare and attend, including mileage @ $0.60/km, whether or not called upon by subpoena or by other request and that this will be paid in advance by retainer as per the most current fee schedule. Payment is the responsibility of the parent requesting and/or requiring court attendance and/or meetings unless otherwise agreed by them both. Delivery of a report and/or other work may be withheld pending receipt of any outstanding payment. Further, Gary Direnfeld shall be entitled to retain independent legal counsel and to be compensated for the cost thereof on a substantial indemnity basis in circumstances where in his sole and arbitrary determination, his integrity, independence, and quality of service are called into question or in any circumstance where he is required to attend and answer questions in accordance with any subpoena, Order or any other request, whether requiring attendance in person or by any other means such as correspondence, fax, email or telephone.
Parents also agree not to bring any actions for damages or any other claims of any kind or character against Gary Direnfeld for any acts or omissions in the course of carrying out his duties. Parents agree to waive any and all rights to address any issue against Gary Direnfeld through the Ontario College of Social Workers and Social Service Workers to which he belongs or through any Court or any other process not here specifically contemplated in this or any other jurisdiction.
Fees:
As a social worker, I am respectful of people's different income levels. As such, the fee is set on a fee-for-service basis using a sliding scale that ranges from $150 - $400 per hour. The actual fee then is determined by your joint income, or may be determined by your assets. You will be charged from the beginning of the scheduled appointment time, even if you are late. Appointments cancelled with less than 48 hours (two business days) will be billed for one hour. Further, time will be taken at the beginning of the first meeting for me to present my qualifications, experience and approach to counselling so that service is provided on an informed basis. This is deemed part of the time provided and billed for.
A retainer based on 10 hours of service at the respective rate, as per the fee schedule below, is required prior to commencing. Billing will be on basis of actual time spent on any activity related to the service provided, charged at the rate as per the fee schedule below, plus GST. You will be billed for any activity directed to your case. If less time is taken than covered by the retainer, a refund will be issued. If more time is required than covered by the retainer, additional funds may be requested before continuing the service process. Service and reports can be withheld pending payment of account balance.
Fee Schedule (based on joint income):
| | |
| --- | --- |
| Income | Fee/hour |
| 0 - $75,000 | $150.00 |
| $75,000 - $100,000 | $175.00 |
| $100,000 - $125,000 | $200.00 |
| $125,000 - $150,000 | $225.00 |
| $150,000 - $175,000 | $250.00 |
| $175,000 - $200,000 | $275.00 |
| $200,000 - $250,000 | $300.00 |
| $250,000 - $350,000 | $350.00 |
| $350,000 + | $400.00 |
Third Party Payments (EAP and other Benefit Providers):
Pleased be advised that I do not accept payment by third party payers (benefit or EAP providers) whatsoever. People are directly responsible for payment of services as per the information above at the time of service. A receipt will be provided with which persons can seek reimbursement from their EAP or benefit provider. I take no responsibility for your reimbursement. Reimbursement remains a matter between you and your benefit or EAP provider.
If you do seek reimbursement through your benefit or EAP provider and I am called to verify the charge, I will do so with your implied consent. My disclosure will be limited to advising of my credentials as well as verifying the billing information, service provided and persons served. Please note, assessment is a clinical-legal service and may not be covered. No information regarding the nature or content of information discussed will be provided without signed consent, for which you will be charged as per the time required.
Other:
Counselling is provided on a private and discreet basis.

Service is provided in the safety and comfort of my home-office.

Daytime appointments are available Monday through Friday

(except Friday afternoon)

. Evening appointments are available Monday through Thursday. I typically set my appointment times for 9:30 am, 1:30 pm and 7:00 pm. The appointment times can be somewhat negotiable. I do not offer weekend appointments.

Persons may self-refer. Please call.

Persons are expected to attend sober for appointments.

Violence of any fashion will not be condoned.
Confidentiality:
All matters remain confidential with the following exceptions:
Any past or imminent harm or abuse to a child currently younger than 16 years of age will be reported to proper authorities.

Any imminent threat of harm to self or to another adult will be reported either to proper authorities and/or to other persons who may be required to intervene as necessary.

Courts may order disclosure of a clinical file

.
Up to an hour can be scheduled between appointments to avoid meeting anyone while entering or exiting.
Information about yourself can be used to pursue payment in the event of non-payment.
If requested to do so, click here to obtain the REFERRAL FORM
Gary Direnfeld, MSW, RSW
(905) 628-4847
Gary Direnfeld is a child-behaviour expert, a social worker, and the author of Raising Kids Without Raising Cane. Gary not only helps people get along or feel better about themselves, but also enjoys an extensive career in public speaking. He provides insight on issues ranging from child behaviour management and development; to family life; to socially responsible business development. Courts in Ontario, Canada consider Gary an expert on matters pertaining to child development, custody and access, family/marital therapy and social work.
Buy the book:
For information on Direnfeld's book, Raising Kids Without Raising Cane, click here.
Are you the parent of new teen driver? Check out this teen safe driving program: www.ipromiseprogram.com